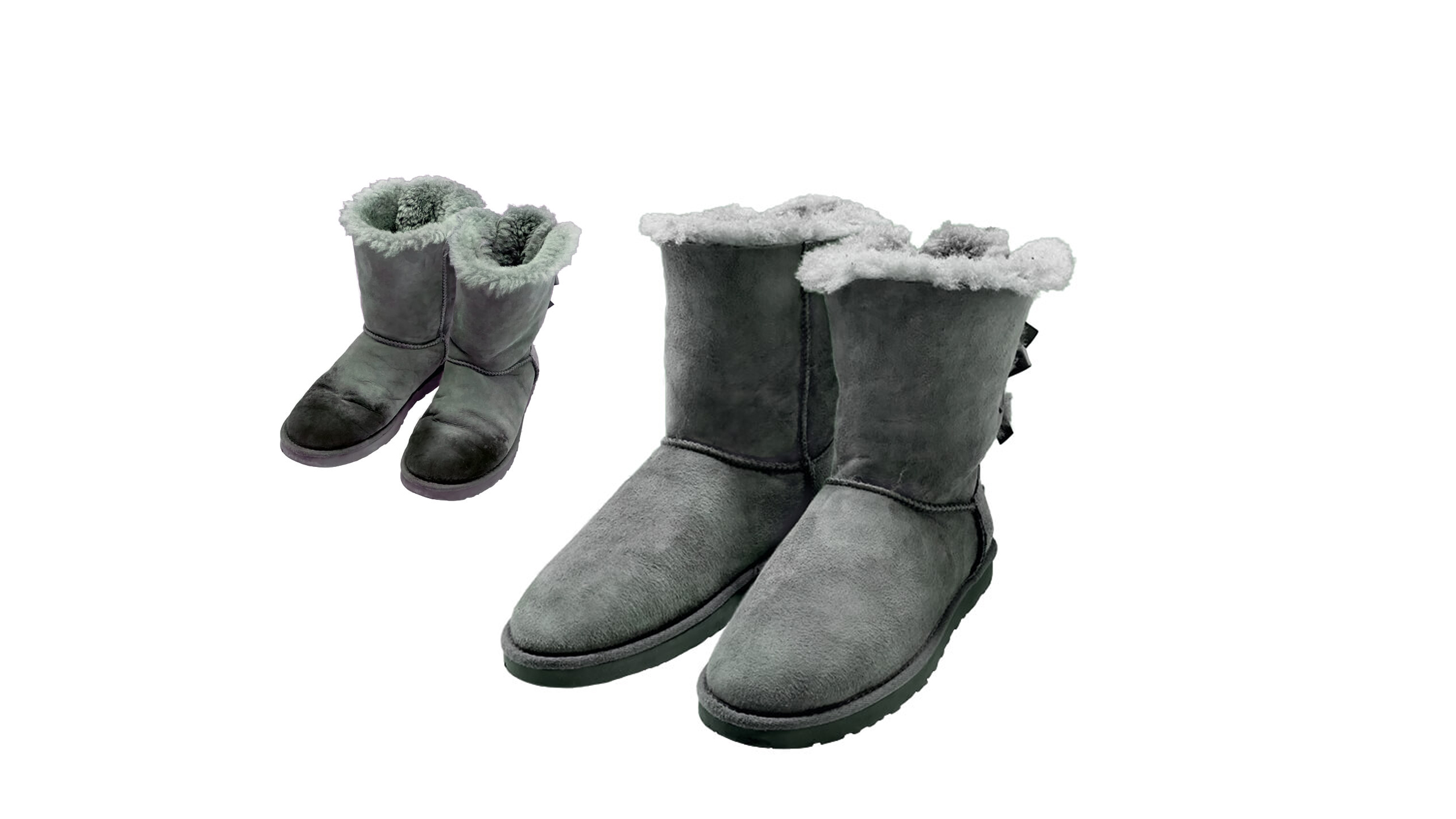 Sneakers are in vogue. Those who want to give their favourite shoe a longer life can turn to professional shoe cleaning. It brings the coveted piece back into colour and shape. This has been common practice in Japan and Korea for a long time. In Western Europe, this service has only been offered in a few establishments so far - but the trend is rising. For dry cleaners, this opens up an attractive niche.
As professionals in textile care, textile cleaners are familiar with washing processes for a wide variety of materials. When cleaning shoes, in addition to the material combinations used, great attention should be paid to possible adhesive bonds. The wet cleaning method used for shoe cleaning places high demands on the correct composition of the washing substances. In addition to dirt or salt marks, foot sweat, bacteria or fungi must also be reliably removed. After cleaning, the shoe is dried in specially made drying cabinets, heated stands or tubular trees. In order to retain its shape, a shoe must never be moved during the drying process.
When it comes to professional leather care, textile dry cleaners often work together with specialists - as is the case with the popular lambskin boots. The company REWAKON, a specialist retailer for textile cleaning and laundries as well as an expert in leather care, specialises in making the winter companions look like new again and sees great growth potential here for the future. Managing Director Martin Rauner explains: "We started from scratch two and a half years ago with the care of UGG boots and have so far washed and reconditioned well over 2000 pairs. For us, shoe care is an optimal complement to normal leather cleaning." Why one should rely on experts when caring for leather shoes, he summarises: "The UGG boots as lambskin shoes, for example, often lose their colour and then have to be professionally dyed and re-greased in addition to cleaning so that they look like new again. Even if small holes form due to wear, we can repair them." In his opinion, a lambskin boot can definitely go through two to three cleaning cycles and thus considerably increase the life of the shoes. Rauner also sees this as an important contribution to more sustainability.